locally produced....free range.... quality goat kid meat
from Melton Mowbray - food capital of the East Midlands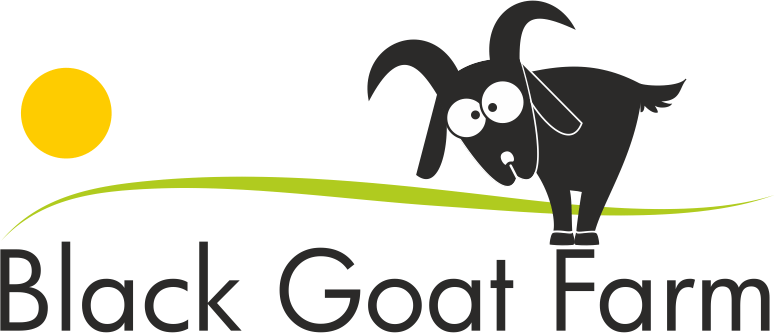 At Black Goat Farm we aim to produce high quality meat at affordable prices for  individual customers, restaurants and the catering trade.
Our customers buy our goat meat knowing that it has been reared with care and that everything possible has been done to ensure the best possible end product.
Situated at Old Dalby in North Leicestershire, just outside the rural capital of food, Melton Mowbray, we supply customers across the East Midlands. Being close to Nottingham and Leicester, with their diverse ethnic mix, means we not only get customers, but also new recipe ideas from the many cuisines represented in the region - from Afro Caribean to Indian and Portugese.
We currently have 60 Nannies in the herd and a number of Billy Goats. The herd grazes outdoors on grass pastures for most of the year, only coming in during the winter months when the weather turns bad. Some of our Billies live in the barn all year to keep them separate from the herd to ensure we don't get any cross breeding.
We normally send kids to slaughter from 32 kilos, but we can supply younger kids if you have a recipe which calls for it.
Local deliveries are possible and we attend a number of farmers'  markets where orders can be collected.
You can see where  we will be in our blog.
Goat meat facts
Goat meat is a healthy alternative to beef and chicken because of its lower calorie, fat and cholesterol totals. A staple in North African and Middle Eastern cuisine, goat meat comprises 63 per cent of red meat consumed worldwide. If you're looking for a leaner alternative to traditional meats, goat meat could be the answer.
A 3-oz. portion of goat meat has 122 calories, which is considerably less than beef's 179 and chicken's 162. In terms of fat, goat is much leaner than other, more readily available meats. Goat meat's 2.6 g of total fat per 3-oz. serving is about one-third of beef's 7.9 g and roughly half of chicken's 6.3 g. A serving of goat meat represents just 4 percent of your daily value of total fat, based on a 2,000-calorie diet.
If you're watching your ever-important cholesterol levels, goat meat can again be a nutritious alternative to other meats. Goat's 63.8 mg of cholesterol per 3-oz. serving is considerably less than beef and pork's 73.1 mg and chicken's 76 mg per serving. Eating goat won't cause you to sacrifice the important blood component, iron, either. Goat meat's 3.2 mg of iron per serving trumps beef's 2.9 mg and doubles chicken's 1.5 mg.